Follow Your Heart to Discover Your Life Purpose
A Guide to Creating Authenticity in Your Relationships, Career, and Health and Wellness.
I regularly stop in awe of our capacity for resilience and the incredible power we have to create our lives! The insights I learned during my journey have enriched my work and the lives of my students and clients!
I grew up bouncing back and forth between what I should do and what I wanted to do. Always eager to please and measure my success by what I achieved, I conformed to expectations.
I was always searching for more – a relentless ache.
Throughout my late 20s, after struggling and repeatedly failing to create the "perfect" family, my relationship became strained…; it became painfully apparent, everything I was doing was not working. Facing the significant losses in my life, my health began to suffer, and at age 31, I needed to make a change.
I did the work. I gathered the courage. And I made radical changes in my life.
Almost immediately, my body transformed, and literally, the stress (and pounds) melted off me! Life softened and became effortless; I felt like I was being led and gifted with solutions.
With a new sense of self, I knew I wanted to use my life to make a difference and help people create fulfillment in life and work. Thus the creation of my book "Follow Your Heart To Discover Your Life Purpose".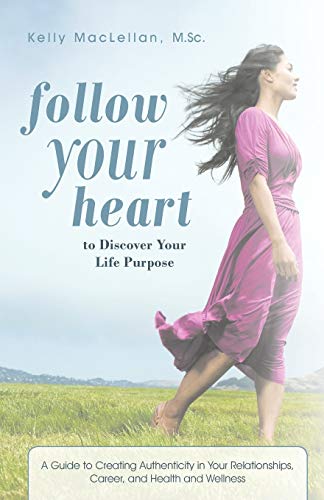 The Details
The Follow Your Heart book details navigating through grief and my healing journey toward finding fulfillment in love and life.
In the book, you are invited to explore self-empowerment activities, challenging you to chase your dreams!
As someone who has struggled through miscarriages, infertility, and divorce, I know what it's like to search for meaning and feel the pain of being stuck and lost. More importantly, I know how to move through the pain of suffering and find freedom and peace. In this guide, there are:
Tools, activities, and resources to empower yourself;
Action plans so you can reach your full potential;
Insights to help you find peace and harmony in your relationships;
Hope so you can overcome obstacles to achieve your goals.
Never forget: You are unique!
Gather your courage, listen to the whispers of your intuition, and then share your truth and gifts in the world.