What is Included in the Membership:
Expertly led, confidential individual sessions with
Personalized guidance for health and well-being
Customized life and career strategies and solutions,
Monthly group virtual meetings and discussions with an
Opportunity to make meaningful in-person connections at the annual reimagining life after loss retreat.
"I have learned now that while those who speak about one's miseries usually hurt, those who keep silence hurt more." ~ C.S. Lewis
Questions to Ask Yourself:
Is it time to address my sense of grief and loss? 
Do I spend my time aligned with my values?
Am I actively co-creating the life I want?
Am I fully living, or am I stuck in grief?
Am I fulfilled? Why? What is my life purpose?
Do I feel angry and in pain but am overwhelmed and don't know what to do?
Am I placing unrealistic expectations on myself?
How might perfectionism, and people-pleasing be holding me back?
INTAKE IS OPEN
When you join the Momentum Community, which runs from Spring to Fall every year –  you will invest in the program that will support you as you heal from grief and begin to open up your imagination to what is next. Here is what you will receive:
*Three individual 90-minute sessions to explore your needs, clarify your vision and craft your goals, (VALUE $600)
*Bi-Weekly group assignments to share and receive customized feedback, (VALUE $400)
*Monthly Live Group Q&A Zoom Calls and scheduled office hours to learn and develop skills, (VALUE $600)
*Private Facebook Group for sharing wins and connecting with others on a similar transformational journey, (VALUE $300)
*Option to have an accountability partner and the invitation to our,
*Annual RETREAT in Fall 2023 in Kingsville, Ontario, Canada! (VALUE $400)
A Total Savings of $1400!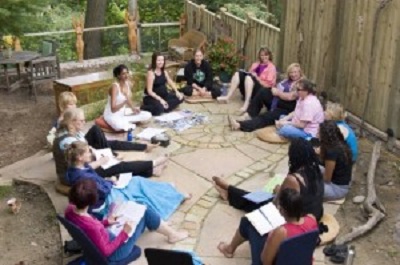 By Joining The Momentum Membership Community, You Will:
BUILD YOUR CONFIDENCE
Overcome the fears that hold you back from sharing your true self. Improve your ability to assert yourself, establish boundaries and clarify your wants and needs. And go for them!
CREATE WORK/LIFE HARMONY
Explore your values and establish priorities based on your values and vision. Find out what really brings you joy and get the accountability to create more joy in your life!
EXPLORE MEANINGFUL WORK
Create a career plan that encompasses your gifts, talents, strengths, desires and hopes. Learn how to overcome current blocks in your work and how to start on your dream career path today!
CREATE & IMPLEMENT SUCCESS STRATEGIES
Identify what you are good at and build on them! Learn how to delegate and create daily systems that support growth personally.
PRESENCE IN YOUR RELATIONSHIPS
Through several mindfulness and self-compassion activities, you will learn that true presence comes from internal change and personal development. Once you calm the inner swirl, then you can enter whole into your relationships with others. Imagine how life would transform!
SUPPORT AND ACCOUNTABILITY
Commit to your dreams and achieving your goals. This group is based on the foundation of women supporting each other to help grow and thrive in work and life. Are you ready to hold yourself accountable?
Reimagine Your Life & Build Your Community
Eager for an opportunity to blend transformational individual sessions with building connections with others?
We meet once a year in the late Fall for a one-day annual retreat to collaborate and support each other. We indulge in spa treatments and nourishing discussions to fill ourselves up. Details are provided well in advance of the event date.
Hi! I'm Kelly
I am a mom, partner, student, business owner, professional, and author.
Professionally, for almost 25 years, I have guided people through loss to reimagine what is next in their lives. I watch people restore hope and the resilience and excitement of transitioning in a new direction with a regained sense of lightness about life. 
I know the emptiness and despair that accompanies grief. I am familiar with staring out the window and watching others live the life you dreamed of for yourself. And I also know the exhilaration of manifesting your desires!
I am excited to share my practices, strategies, and tools to help you heal from your loss and align with your values and deepest desires and engage in meaningful, fulfilling work and life. 
Within the Momentum Membership, you will learn the skills to reimagine and again embrace your life!