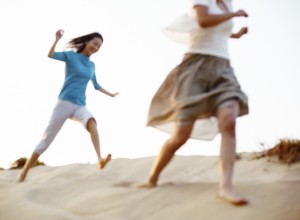 I can't believe it is the beginning of June! Summer is just around the corner and I bet your weekends are filling up quickly! Likely with weddings, barbeques and reunions…

Have you booked in any time for yourself?
Remember back to January when we were all creating our New Year's Resolutions, do you remember what yours were? Pull out your list or mentally check off what you have completed.
The summer is a great time to review our goals, reflect on our past experiences and plan for the future. Work tends to be a little slower and we have more time outside to be inspired by nature and rest in the moment. Things are a little sweeter.
"At the center of your being you have the answer; you know who you are and you know what you want." ~ Lao Tzu
This quote is so true, we just need to listen and make the commitment to ourselves to slow down and choose to do what makes us happy.
Activity: Grab a pen and paper and plan the perfect date for yourself.
Where would you love to be taken? How would you like to feel? Would you love to be given flowers or a special gift? Would you like to sit in a garden or visit a museum or an amusment park?
Are there places that you haven't visited in a long time that used to bring you joy? Like the library, theatre, a local cafe, restuarant or a neighbouring town?
Whatever you imagined for yourself, carve out a time in your schedule and go! If you can, go alone!

I personally like going on these excursions with my journal 🙂 The time "away" feels like an adventure, even if I am just down the street taking myself out to lunch. I meet interesting people and I feel such a special appreciation and connection to myself. It is fun! Try it and share with me your experiences! 🙂
Enjoy the day & Embrace Your Life!
Kelly McIntyre M.Sc.
Life/Career Coach