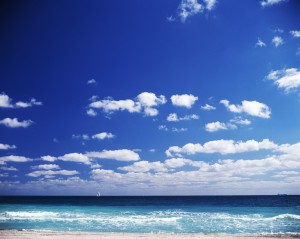 Do you have a dream job? But does it seem unrealistic and out of reach?
It is attainable and you can take steps today to move toward this dream. Start by focusing on how to make yourself marketable to your ideal employer?
1. Know your ideal employer. Find out what they are looking for in ideal employees. Understand what hard skills/qualifications they want. How? There are many ways, including looking at past job postings but another is to conduct informational interviews. It is always beneficial to create a relationship when marketing a product, in this case you are that product so make these important connections.
How to start? Create three lists: A, B, C – A being your top companies and practice interviewing with the C companies with the intention of learning and identifying the skills that they are looking for that your current skill set is missing.
Getting this information will identify areas that you will need to bridge likely through assuming a volunteering position, a new job or a certificate, course or degree or additional job duties at current employer.
*Remember – if there is a good fit and your skill set meets most of what they are looking for, often companies will hire and train the person as you cannot train someone to fit in to a corporate culture.
So without talking about an employment position with this company – treat this informational interview as a possible employment interview or connection for future employment positions.
2. Know what you want and be able to clearly communicate what it is exactly that you are looking for in your ideal job. With this in mind, then formulate questions to get the answers you need, should you have to sort out several job offers. 🙂
3. Know Your Strengths: when considering your attractiveness to a company– look at all of your skills including your volunteer, travel experience, soft skills and education. What does pursuing a degree while working full time say to a potential employer? And what about ability to speak foreign languages, international travel experience and a personal commitment to health and wellness?
4. Use your contacts: connect with people, ask for what you want, get names and ask for permission to use these names and send thank you notes.
Things can happen overnight or this can be a slower process, try to enjoy the journey, be open to opportunities and new ideas and trust that you are going in the right direction!
You really can have what you want!
Best wishes to you,
Kelly McIntyre M.Sc.