The Follow Your Heart book offers you detailed self-empowerment activities and exercises and challenges you to chase your dreams!
As someone who has struggled through a miscarriage, infertility, and divorce, I know what it's like to feel trapped and stuck in a rut. More importantly, I know how to escape from the pain of struggling and find freedom and peace. In this guide, I provide
• Tools, activities and resources to empower yourself;
• Action plans so you can reach your full potential;
• Insights to help you find peace and harmony in your relationships;
• Hope so you can overcome obstacles to achieve your goals.
You are unique. There is no one else like you in the world.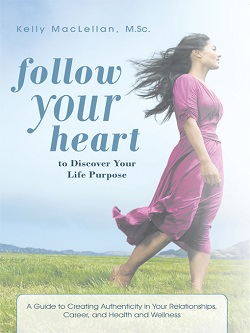 The world is waiting for you to share the dreams in your heart!
Explore your beliefs and think about things in a new way to start living more authentically. Approach each day with wonderment, spend more time with family and friends, and deepen your spirituality with proven strategies.
It all starts by making the choice to follow your heart and discover your life purpose! If you feel like you want a little more guidance, check out the upcoming Group Events link to get the next date and join the Follow Your Heart study group!
Make a Difference!
When purchased directly from www.embraceyourlife.ca, a portion of all sales from the Follow Your Heart to Discover Your Life Purpose book will be donated to the many wonderful and often times essential programs at Cafe con Leche, the school I volunteered at in the Dominican Republic.
Follow Your Heart to Discover Your Life Purpose is also available at: