Are you ready to let all of that goodness inside of you yearning to come out? You can step out of the habits of fear and being limited by your beliefs. You can shift your belief of having to struggle to make money, to please everyone and do everything yourself!
Do you wish you could partner with a mentor who can guide you out of your current space of overwhelm and learn how to change your mindset to one of abundance and growth?
You know your work is so important to walk away from and it is time to dedicate time and energy to learn EASIER ways to attract new clients and MAKE MONEY!  Don't waste another day on the traps of going it alone and consuming freebies, lost in other people's groups, changing your website etc. etc. etc.
Develop strategies, not just random action online trying to reach new clients only to be discouraged when your efforts are ignored!
When you have a Plan and a Strategy AND Accountability, you will see the possibilities all in front of you on how you can effectively make an impact in the lives of those you love, your clients and your community! You are closer than you think!!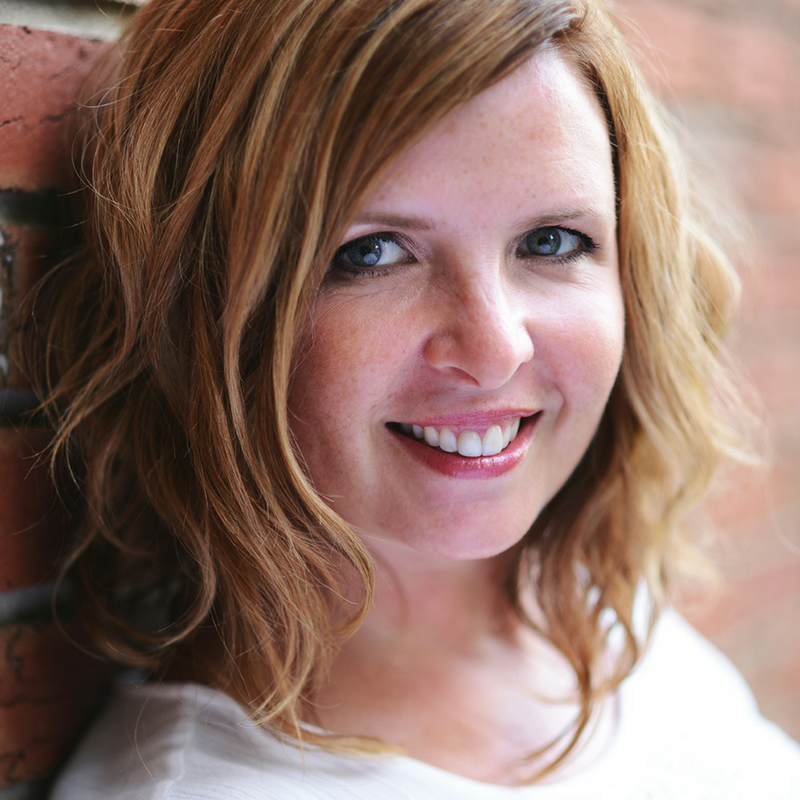 I work with new and new-ish coaches who are struggling to do it all, who are looking to reconnect with their passion, get organized, find new clients and earn money! The time is now to give up the idea that you have to struggle and do this work all alone.
We will partner for 12 months for the Transformational Business Planning Coaching program, you will receive:
Twelve private coaching calls – combination of 90 and 60 minute calls
Membership to the online Female Solopreneur Community and Classroom which includes:
Twelve group coaching calls – 60 minute strategy sessions, Signature Workshop Development, Branding and Website Design Assistance, Business Planning and Branding Strategy templates and much MORE!
*BONUS* Two additional individual coaching calls scheduled when you need them during the year!
Here are the details of the Transformational Business Planning program:
Module 1: Together we will focus clarifying your current concerns, understanding your current relationship with money and associated blocks, addressing your flow of giving and receiving and develop personalized success mindset strategies for you to implement. We will develop goals and you will receive the manifestation worksheets – daily and weekly to guide you through the transformational experience.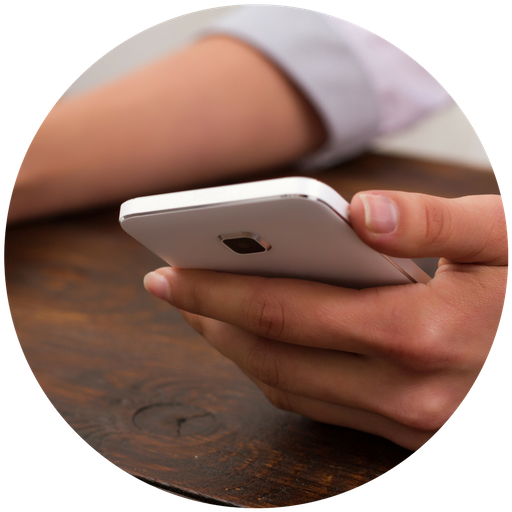 Module 2: Developing Your Intuition: Identifying what you want to change and how you want to feel.
We tend to let go of our power, without even being aware we are doing so. We forget how to be present in our own lives and time goes on without us being fully present. We are drawn to something bigger than us but it can feel like a struggle as we try to get clear what we really want. We get tired and lose hope. We lose our voice. This month is about reconnecting, and creating the sacred space to dream and create. Topics include:
Hearing your voice, listening and nourishing yourself
Sitting with fear, analyzing what is true
Recognizing openness, awareness, and warmth
Module 3: Together we will focus on your stress management strategies, conflict resolution skills and self care practices. We will begin to use the Lean Business Planning Template and discuss the vision, mission and identity of your business.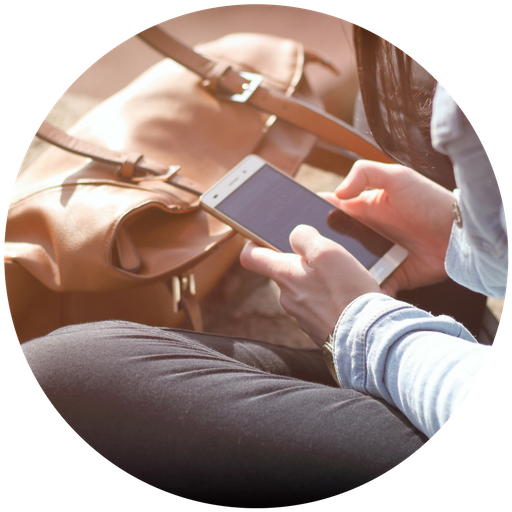 Module 4: Creating Clarity & Openness: This week, you will develop clarity around your goals and vision for your ideal life. By removing distractions and focusing instead on what you deeply desire.
Topics include:
Preparing for and taking risks
Developing your intuition
Harnessing your imagination and creativity
Changing your mindset and affirming your goals and vision
Module 5: Together we will review your progress on your relationship with money, giving and receiving and self-compassion. We will continue to use the Lean Business Planning Template and you will share the uniqueness, value and benefits of your product/service. We will speak about your sales process and forecast, pricing strategy and general financial information such as revenue and expenses. You will develop scripts on how to market yourself online and off!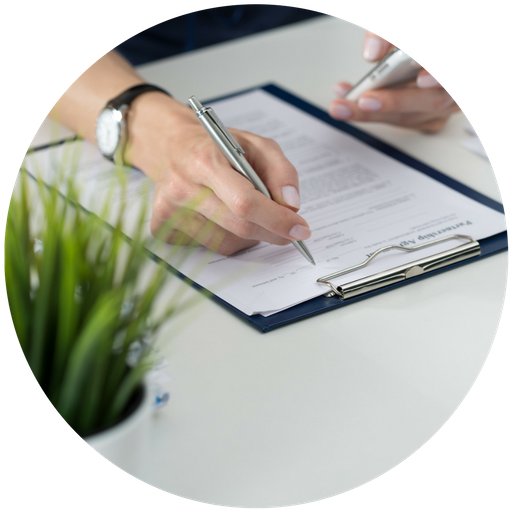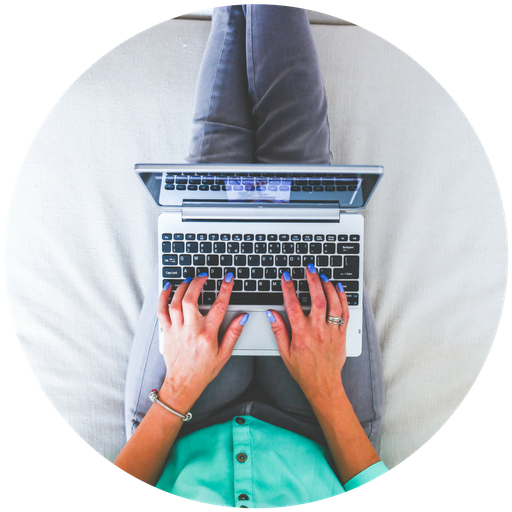 Module 6: This month you will be focused on getting clear on your purpose in life and in business. You will begin to implement your action plan and see how you attract clients that you are excited about working with. You will clarify and share your story and feel joy as you see immediate results in referrals and your confidence!
Topics include:
Communicating your message in your copy, networking conversations
Aligning your business activities and relationships with purpose
Implementing an action plan
Designing your life aligned with success strategies
Module 7: Together we will review your Lean Business Plan and begin working with the Branding Strategy template. We will begin practicing your answer via script to the question: "What do you do? We will discuss strategies to implement your business plan and branding strategy online and offline. The goal is remove the fear or self-consciousness about talking about yourself and your business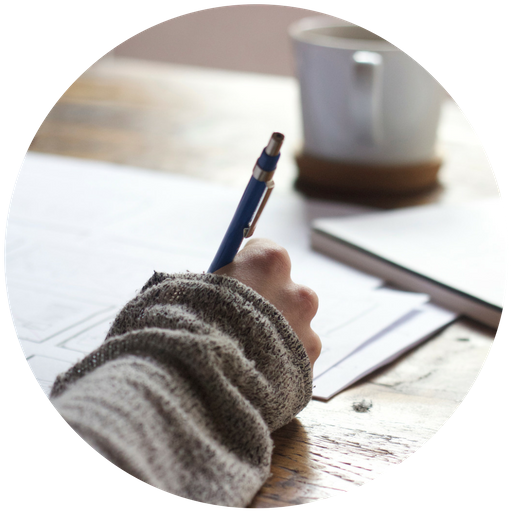 Module 8: This month you will address priorities and develop time management strategies that transform your business and your energy! You will learn techniques on how to reduce anxiety and fear by transforming your mindset to be grounded and present in your life! How to use the emotion of your dream to overcome the fear of taking a risk that may make it all happen for you!
Topics include:
Letting go of control, judgement and trusting the process
Working with your natural rhythm, purpose and faith
Exploring your strengths, and remove the not-so-fun or weak areas
How to eliminate draining tasks by time-blocking and to do lists
Module 9: Together we will address Communication, Assertiveness, Delegation, Pleasure, Passion, Presence. The goal is to increase your comfort in sharing your authentic nature with others. We will talk about how to be vulnerable, share yourself in relationships, while maintaining your centre and being juicy in your life! We will discuss energy awareness, boundaries and the importance of harmony in the mind/body/spirit connection.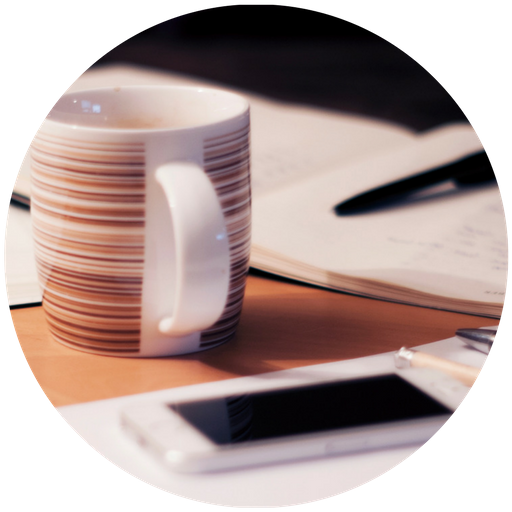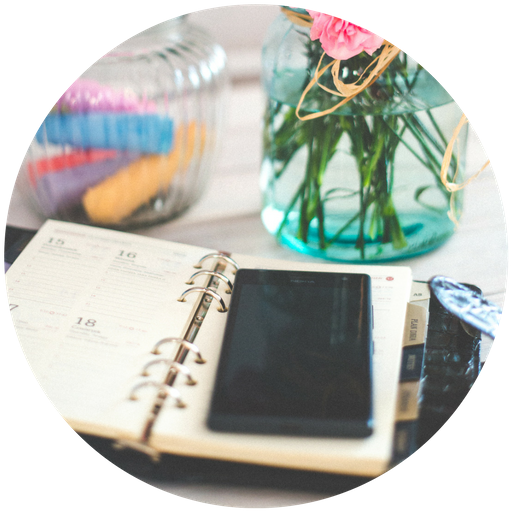 Module 10: Together we will discuss your Coaching Skills and strategies on how to get your clients the results they crave! You will hone your strengths as a Coach and develop a format for each coaching call that will have your clients referring everyone they know! We will focus on the key elements of Active Listening and practice role playing!
Module 11:  This month is an implementation month to finish your business plan, branding strategy, and any other projects.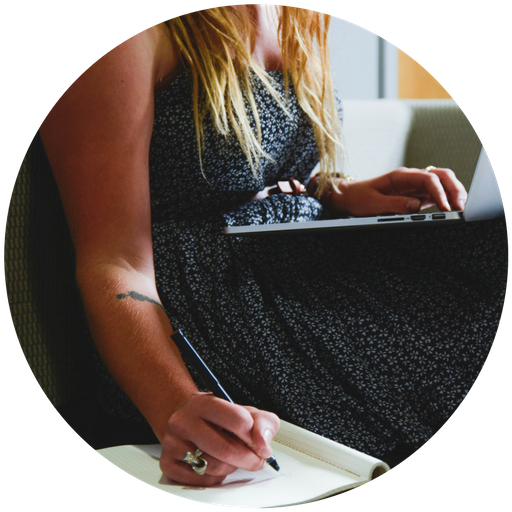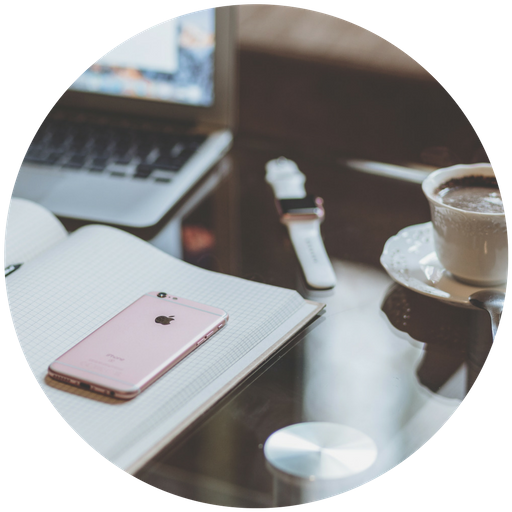 Module 12: Together we will continue to implement and plan your marketing strategy online and off. We will assess your progress and your efforts to reach and convert new customers.  We will review success and develop an action plan to keep the momentum going!
Yes, I am ready to join the Transformational Business Planning program!
Pay in Full
or 3 payments of $1065 CAD
Kelly's story resonated with me so I took a leap of faith and contacted her… I have never regretted it. She has instantly become a friend and cheerleader. She has a way of guiding me into saying out loud that which I tend to deny…which then it makes it a reality and then it shifts into a better place! It has only been two months and so much has happened to and for me due to Kelly's guidance. I look forward to our session every week. My life will never be the same and I owe Kelly a special thanks of gratitude for that!
Tiffany Sanborn
Words cannot express what a blessing Kelly has been for my life. Her gentle, guiding hand has helped me tremendously in taking my Virtual Assistant business – and all areas of my life – to the next level. I know I couldn't have done it without her. Through her encouragement and support, I have been able to clarify and streamline my goals and desires for my business and other areas of my life – and work to make those goals a reality. I highly recommend Kelly to any professional woman looking to take her career to the next level!
Carol Bowers D'Annunzio
KELLY MACLELLAN, MSc
When I first began my online coaching business in 2008, I was living in the Dominican Republic with a view of the ocean! I was writing and enjoying my life so much that I was over the top happy making less than $100 an hour to sustain this amazing life I had created!
I had a handful of clients and we celebrated their success! Every day was a joy!
I can confidently share with you that being immersed in the creative process is equivalent to pure joy!! And finding that space and maintaining a high level of creativity is a main focus of my work with my clients today.
From the DR, to promote my coaching, I had a podcast that I produced weekly, a colourful inspiring blog, gave frequent interviews and started writing my book called Follow your Heart to Discover Your Life Purpose.
However, after I learned I was going to become a mother, we decided it best for our family to move to Canada. Becoming a mother was such a blessing after I struggled for years with infertility, so I continued to celebrate this new change and gift in my life!
But because of visa limitations, my husband wasn't able to come to Canada with me and we were apart for 11 months! I needed to support my family financially and set roots so I got to work and got a "real" job again.
In Canada, I continued my coaching work part-time with the business model of one on one coaching with a spontaneous group workshop here and there.
Armed with my vision board, I got up and spoke to over a thousand people over the years: hospital volunteers, a local group I co-created, women's lunch groups, at-risk youth groups, Grade 5 students, yogis, women's events held in large locations and even private parties – essentially, I spoke to anyone who invited me!
While I loved sharing my message, often I felt like I was spinning! Trying to be everything to everyone, whenever they wanted me. There was no structure! There was no plan!
Because I loved what I did, I often did my speaking for free! While these speaking engagements often turned into new clients, it was a win/win. But the results were mixed and I was getting so tired!
I tried to be the best mother, wife, employee, coach, speaker, writer, humanly possible!
But being everything to everyone was simply not working AND by not putting myself first, it was draining me!
I deeply longed for the ease of my business during the early days, when I created at a whim and clients found me easily. I wondered how I can go back and get that feeling again or if I should give up and dedicate my time to something else that wasn't so emotionally draining for me.
However, I knew there was nothing else I would rather do. Coaching, writing, speaking, teaching, this is my life purpose. I just needed to learn how to do my work differently.
My coaching clients have experienced such success and joy after our work together, it was time to regard my work with the love and respect it deserved, to see it as the sacred gift it is and take it seriously.
Kelly is the kick in the pants I needed to go from dreaming to doing. Working with Kelly has the warmth of connecting with a dear friend and the trust of knowing you are in the hands of a professional.
Sue Rice
I needed a plan and finally registered for a business coaching program.
I had spent so much time DIYing my business, it felt more like a hobby. I was tired of dedicating so much of my time, learning all by myself and hiring the occasional consultant only after the point of frustration and tears. I did all this work, without the financial rewards that I saw other coaches online accomplish. I have a gift and I believe in my soul that I need to share it.
So, I finally broke down, invested some real money and chose a niche. I was SO resistant to choosing a niche before this time because I wanted to help everyone!
However, within this process, I became clear about my offerings, my unique strengths and designed programs and material for new and new-ish coaches who are struggling just like I was.
Since investing in my business in 2014, I have seen the returns on my time and money increase exponentially! I am also happier and have more energy for my personal life.
I see that shifting my mindset from limitation to trust and respect for myself and my work, I am now able to consistently recognize the value of what I offer and who I want to serve. How energizing and freeing!
I have a proven system that I practice that helps me to stay in that creative space and feel joy every day! I have raised my prices and attract passionate, idea-generating, courageous, intelligent, enthusiastic entrepreneurs who are ready to attract their vision into reality.
While I am not living on a tropical island, I am easily able to see the benefits of my choices and my work and how my family has blossomed and love all of the fun we are having!
It was not an easy journey but all of those lessons do prepare you for what is ahead. I wish I didn't wait so long to accept that I didn't have to try to do it all myself!
Yes, I am ready to join the Transformational Business Planning program!
Pay in Full
or 3 payments of $1065 CAD
When I started working with Kelly I was fresh out of college, living in a foreign country, and so confused about the direction I wanted to take in my life. She lead me through an incredible visualization exercise and filled me with so much clarity and belief that I smiled a year later when I saw my vision manifested. A few years down the line I again found myself discontent and in need of a change in both the professional and personal spheres, and my work with Kelly emboldened me to take action around uncovering my passions and standing up for myself in my personal and professional relationships. Her example was so inspiring that I have now becoming a life coach myself, helping women to live their most vibrant lives by loving and nourishing themselves and their bodies. Kelly is now more than just my coach; she is a leader, mentor, and friend.
Mandy Sciacchitano